Ethical Design Manifesto Refresh
16th March, 2016 — Aral Balkan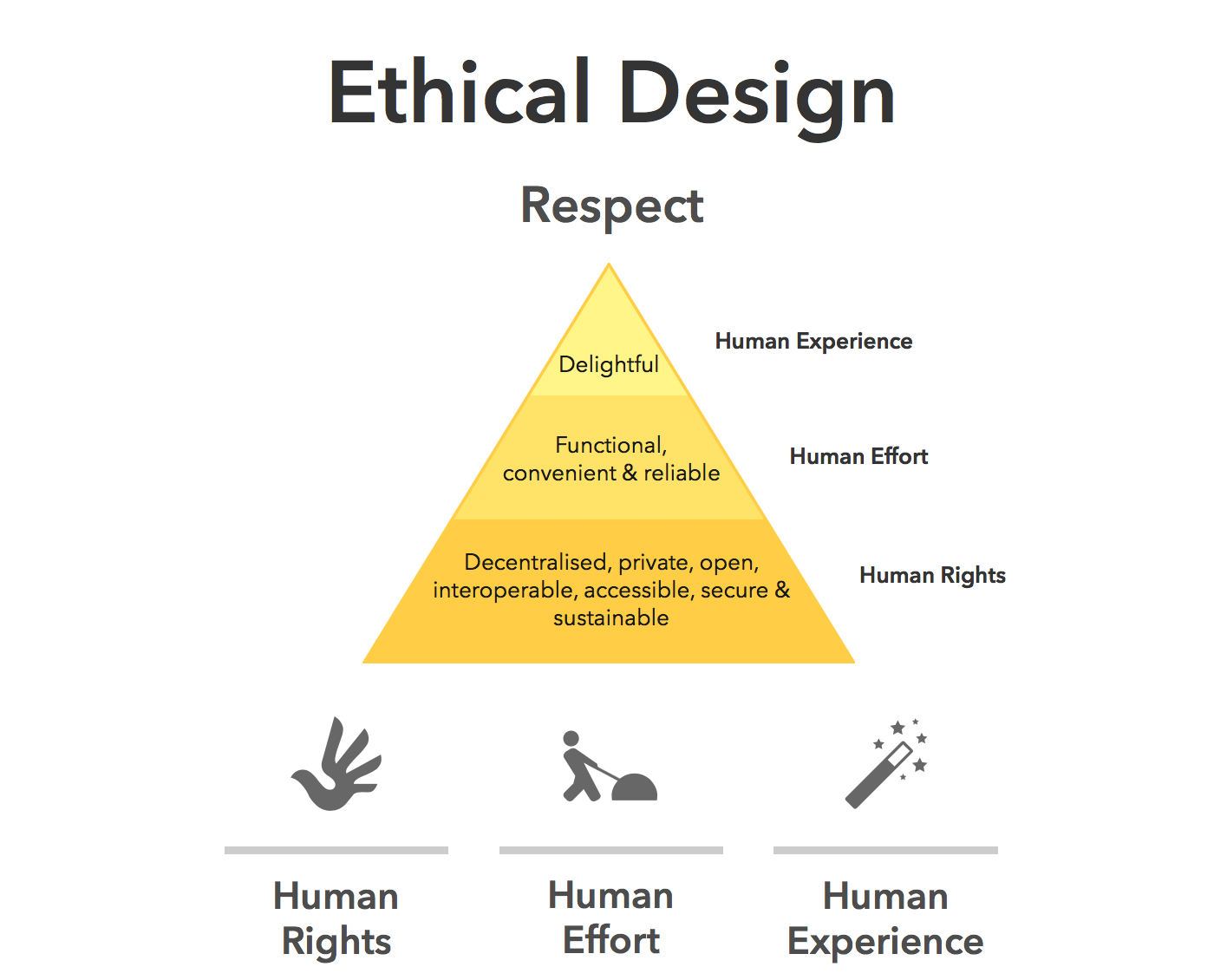 We've just refreshed the Ind.ie web site with an iteration of the Ethical Design manifesto that is even simpler and more accessible.
Check out the new home page, with a short introductory video on the manifesto from Aral's latest talk in Hamburg.
You can easily download and print the manifesto (we paid special attention to the print stylesheet). We hope you will hang it in your place of work, at educational institutions, anywhere where it can get people to stop, think, and start some conversations.
The Ethical Design manifesto is a simple framework that guides everything that we do at Ind.ie. We hope that it will become a useful tool for you also.