Beware of Geeks Bearing Gifts
17th April, 2015 — Laura Kalbag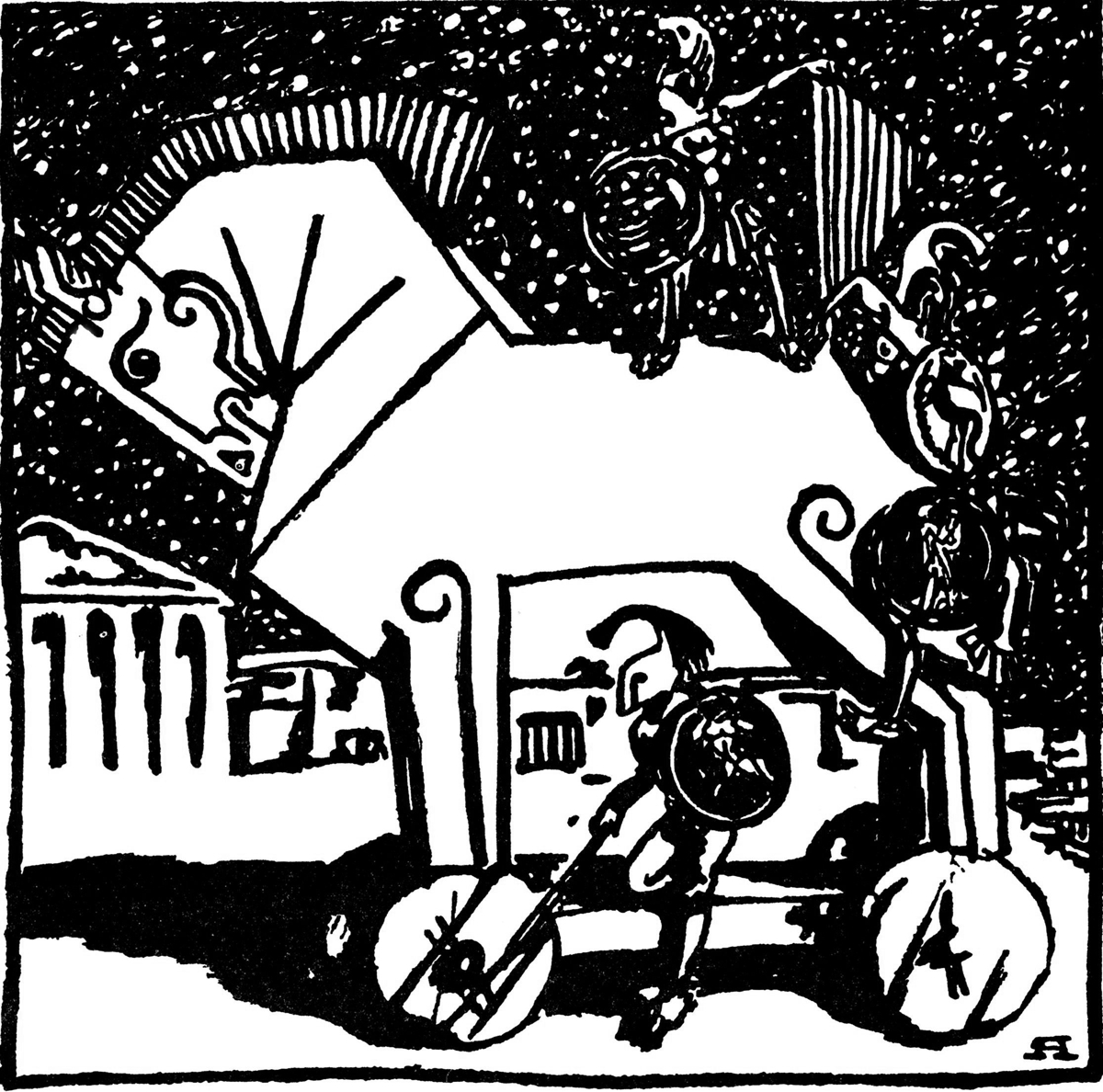 This week's roundup features law and regulation, those cheeky corporations, and how we might do things differently. But let's start with some videos…
Do not track
Do you find it hard to understand why tracking and corporate surveillance are such a big deal? Or find it difficult to explain these issues to your friends and family without technology-related jargon? These videos by Do Not Track are here to help. Both shorter than 10 minutes, Episode 1 explains how you're being tracked, and who is tracking you. Episode 2 focuses on web advertising and cookies. They're easy-to-understand, interactive videos that help you understand how tracking impacts you.
For a thorough look at the intent behind corporate surveillance, you should also watch Aral's talk on The Camera Panopticon.
Net neutrality and zero rating
Mark Zuckerberg hopes to bring his free internet project, Internet.org, to Europe. The aim of Internet.org is to "connect people to the internet who are otherwise unable to access it." But in sounding like a noble cause, Internet.org disguises harmful aims: "Facebook's portal effectively being the internet." Aral warned of the dangers of "free" Internet, and the colonialist approach of these providers, in his 2013 article, "Beware of geeks bearing gifts."
These free services are known as "zero-rated" because they are bundled for free with internet connectivity. This practice is also now widely-acknowledged as being anti-net-neutrality. Whilst the US seems to have had a victory for strong net neutrality, there is still much work to be done in the EU, and the rest of the world. The current draft of the EU net neutrality bill "allows more or less any kind of discrimination for supposed premium services: in other words, it lets ISPs discriminate for commercial purposes." We need to fight for net neutrality, and the SaveTheInternet.eu campaign can help you easily find and contact your MEP through Twitter, email, and even fax.
For UK citizens, we have also a chance to have our say on the Liberal Democrat's proposed Digital Bill of Rights. Their site has a short survey to find out where citizens stand on privacy, corporate surveillance, and human rights.
Europe vs corporate surveillance continues…
Google and the antitrust laws
The European Commission have launched antitrust investigations into Google for monopolising internet search (specifically in shopping) and incentivising mobile manufacturers to exclusively pre-install Google's own apps or services. Google's defensive blog post by its Senior Vice President of Search, and a leaked internal memo, shows how Google intends to respond to the allegations, but weaknesses are already emerging as Google had to admit that traffic statistics in the blog post were 'nonsense'.
Andreas Gal provides an interesting background on the power play over data in search. Monopolies can easily form around search, because only the existing players have adequate search data to provide quality results.
Julia Powles, writing for the Guardian, points out that Europe is missing the bigger picture when it comes to Google. When search services are "black box systems" which aren't transparent about how results are chosen, theres's too much potential for price discrimination, and monopolisation of search sources and strategies. It also has a negative impact on the person doing the search, impairing their individual choice:
"Algorithms are human creations, and they need to serve human needs."
What are those cheeky corporations up to this week?
One to look out for: Apple and IBM getting cosy with health data
In our roundup on Privacy as innovation, we looked at how Tim Cook is trying to set Apple apart by standing up for the privacy of the individual against corporations and states. However, this week there's been a worrying development with Apple teaming with IBM for healthcare analytics. It's early days, but when John E. Kelly III, Senior Vice President for IBM's research and solutions portfolio, says: "Our deep understanding and history in the healthcare industry will help ensure that doctors and researchers can maximize the insights available through Apple's HealthKit and ResearchKit data," there's definitely cause for concern. Apple must clarify whether all HealthKit data will be shared by IBM, or only the data people opt into sharing via ResearchKit. While the latter would be fine, the former would be unacceptable.
Twitter
Twitter has announced that it'll be terminating agreements with third parties for reselling 'firehose' data (the unfiltered Twitter stream with all related metadata) in favour of using its own in-house big data analytics team to "work more closely with data customers to enable the best possible solutions for the [commercial] brands." This will allow Twitter to create a closed market around their data, keeping its value in-house, and proving that data is the most lucrative asset for the company.
Google
In news straight out of sci-fi, Google has patented the ability to control a robot army. While this patent could be useful in numerous applications controlling a group of autonomous devices connected by a network, it's more worrying when teamed with the fact that Google supplies robots to the US military.
Facebook
In the last few weeks, we've seen more and more articles about the danger of Facebook forming media partnerships and providing news via its platform. This week, Corey Abramson discusses how this move can be seen as anti-net-neutrality, and Trevor Timm, the executive director of Freedom of the Press Foundation, has also written about "the most concerning element of Facebook's potential new power." Trevor explains that, whilst these partnerships offer a short-term gain of more money for the news organisations, the organisations also lose control; possibly to censorship, but also impeding freedom of expression and equality:
"What this discussion has missed is perhaps the most crucial element of Facebook's new power: the right to chose between the free expression of ideas or to instead impose censorship when it deems content unworthy. That should worry the public, because when given that power in the past, Facebook has ruled with an iron fist."
Doing things differently
Looking at this censorship from the angle of an independent creator, Peter Coffin has written about why he's removing ads from his YouTube videos. Like filtering content, advertising means the consumers aren't the customers, but the products being sold: "it's a constant reminder to people to find a demographic and pander to it, discouraging folks from attempting to provoke thought".
Along similar lines, Seth Godin has written a fantastic piece saying "I am 'anti-business', you might be too," explaining the interrelation between social issues and business. Seth points out how big businesses use "anti-business" as a label for people who are "against [the] short-term waste, harmful side effects and selfish shortcuts" rife in capitalism.
Locking the web open
"I believe we need a Web that is reliable, private and still fun"
Brewster Kahle, founder of the Internet Archive, has written about the need for a truly distributed web, based on peer-to-peer technologies. Brewster explains how the current World Wide Web isn't reliable or private, but we are very capable of making it so.
Interview with Aral in Vrij Nederland (in Dutch)
For the Dutch-speakers out there, Gerard Janssen interviewed Aral for Vrij Nederland's latest issue in 'Google en Facebook nemen je vrijheid weg', which is now available in print and online.