Indie Newsletter #1
Sent on Friday, 6 December, 2013.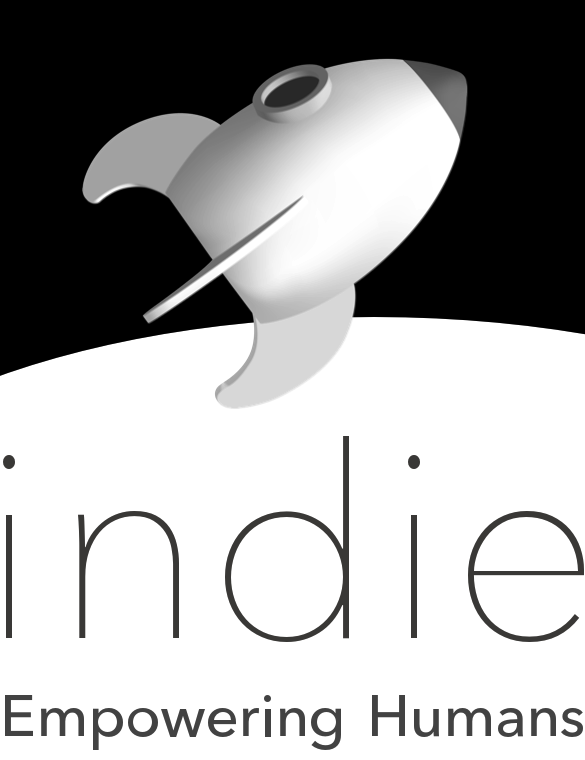 We launched Indie Phone, Indie OS, and Indie Cloud last week at Handheld Conference in Cardiff in front of an audience of over a thousand designers and developers.
Here's the video of the launch (7 mins):
http://thelink.is/indielaunch
We have a new logo that Laura Kalbag and I designed and which Laura slaved over to render given our short deadline for the launch. Laura and I also designed a minimal web site for the launch, which you can find at ind.ie. It will be growing in the next few days and we have already begun to iterate over it.
(One of the first changes we made was to move away from using Mailchimp for our newsletters to our own hosted version of Sendy.)
It's still early days but this marks the start of the next phase of the journey. I am currently bootstrapping Indie myself and our current goal is to design and pre-visualise the phone and prepare a campaign with which to go to crowdfunding in the second quarter of next year. The ultimate goal is to ship the phone in 2016.
We've set ourselves a mammoth task and yet it is a task that is entirely feasible with your continued friendship and support.
I leave you with the transcript of the talk I gave last week to introduce Indie.
Transcript of Aral Balkan introducing Indie Phone at Handheld Conference 2013.
For a long time now, I watched with growing concern as companies like Google and Facebook came to dominate our everyday lives. Companies that provide us with free services and subsidised devices in exchange for our data. In other words, in exchange for our privacy and, thus, ultimately, in exchange for our civil liberties.
I watched with great trepidation as we collectively embraced their shiny toys with nary a thought on the long-term implications of our choices.
I watched in abject horror as a platform like the web, founded on the noble ideals of universality and open access, devolved into an incubator for venture-capital-backed free services. If you look at the top 50 web properties today — save for Wikipedia — you will find yourself staring down an abyss of closed silos.
The open web is lost. We signed its death warrant the day we required a Computer Science degree for admission. Those unable or unwilling to undergo the ritual hazing of the unusable open tools we created migrated to more seamless pastures. The open web was squandered for a tuppence of pokes, a handful of likes, and the promise of kittens from old friends you no longer have anything in common with.
The Snowden revelations over the Summer was the straw that broke the camel's back. I could no longer simply sit back and watch. And so I founded a project codenamed Prometheus with the goal of creating open alternatives that can compete successfully with the beautiful, seamless experiences of the closed silos.
And I've spent the last two months speaking to thousands of designers and developers on both sides of the Atlantic to plant the seeds of what is to come.
And today, it is time to announce the next phase of Prometheus.
Today, Prometheus becomes Indie.
And we are making an operating system. But not just any operating system. We are making a beautiful operating system that just happens to be open. An operating system that you own. We are making Indie OS.
And yet, an operating system on its own is not enough to empower everyone to own their own data. An operating system today, without an ecosystem of applications is meaningless. We do not need yet another platform — open or not — on which to run the applications of the closed silos. So, we are creating a cloud. But not just any cloud. A cloud that you own. We are making Indie Cloud.
So we are making an operating system, Indie OS. And we are making a cloud, Indie Cloud. And if we stopped there, these would be fun toys for enthusiasts to play with. Because who else, really, wants to install an operating system or configure a personal cloud server? If we stopped there we couldn't possibly compete with the likes of iPhone and Nexus.
So we need a third thing to tie together the operating system and the cloud in a beautiful, seamless experience, that needs no technical knowledge to set up or to use.
And that is why we are making a phone.
Indie Phone.
A beautiful experience that is deeply empowering.
Currently, we are bootstrapping. Next year, we are crowdfunding. And in 2016, we ship Indie Phone.
I want to invite you to join us on this journey, and support us in our mission to bring design thinking to open source to create the tools we need to protect our privacy and civil liberties without sacrificing our experiences. I invite you to join us so that we can make open accessible to everyone.
Together, we can make a difference.
Together, we we can raise the Phoenix of the Indie Web from the ashes of the Open Web.
And it all starts today, with a vision, an ironclad resolve, and a few defiant words:
We're not going to take it, anymore.
Thank you.
* * *
(If you'd like to share this newsletter with your friends, just send them a link to http://ind.ie/phone/newsletter/1)
All the best,

Aral Balkan
Founder and lead designer, Indie.
PS. If you ever want to get in touch with me, just email aral@ind.ie or send me a tweet to @aral (and don't forget to follow @indie_phone for smaller, more frequent updates and related news.) :)